E-Safety: Is your child safe on the internet or when using a mobile phone? Are you? We do lots in school about this very important area and to help you at home the on line publication, 'Digital Parenting' may help. It contains lots of very useful information so please take time to read it carefully and talk about e-safety at home. Follow the following link to view on line:Click here!
The following link may also be useful to parents.
Digital parenting guide- Vodaphone
A useful guide on the use of social media
NSPCC Net aware - This has lots of useful information on social media and gaming.
Think you know- CEOP - This site is an excellent resource for all ages, both children and adults. You can also click on their report abuse to report any online concerns, indecent images or cyber bullying etc. 
Age Restrictions for Social Media
Recently, our digital leaders did some research on the age restrictions of social media. They were surprised with some of the results and we're sure you would be too! Even if you have allowed your child to sign up to these sites and lied about their age, for example, stating you are 13, by the time you are actually 13, both Facebook and the outside world will believe you are 18. Would you be happy with your 13 year old child receiving content, adverts and messages aimed at 18 year olds?
Bishop's Hull's E- cadets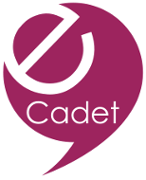 This term we welcome our new team of Year 5 and 6 E-cadets. Their first challenge is to write a song or rap about being an upstander and saying no to bullying. We look forward to seeing their finished products.
Remember that our E-cadets are there to offer advice or support whenever your child may need it. We have a box in the square where they can post any concerns they may have or they can talk to them on the playground.